About: Northern River
Mitch put Northern River together in 2016 to have a backing band for live events.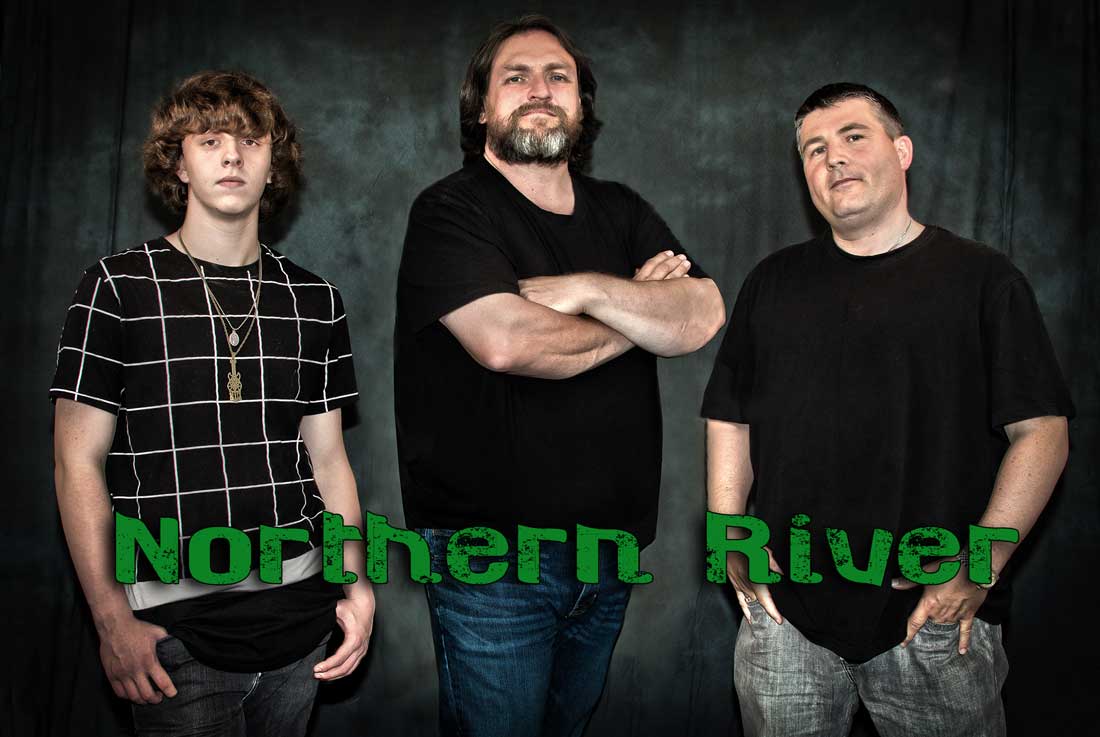 Northern River performs original music as well as select covers, primarily focused on 60's, 70's and 80's material. Their overall sound is somewhere between Creedence Clearwater and Crazy Horse with a touch of blues mixed in.
Bands and artists we've covered include CCR, Crazy Horse, America, Blue Rodeo, Warren Zevon/Hindu Love Gods, Steve Earle, The Beatles, The Rolling Stones, The Travelling Wilburys and many more in the Rock meets Americana style.
The current lineup includes A.J. Walsh on bass/vocals and Noah Rochelau on drums/percussion with Mitch Ross on guitar/vocals.
Visit the Videos Page to hear Northern River live.
For booking inquiries, please fill out this brief form.